This page is your 3-ring binder to our favorite online catalogs. You can select any of these links to visit other sites that we recommend.



Ordering Instructions

1. Click on any of the links to product vendors' sites to access online catalogs.
2. Browse the catalog(s) of interest to view available items.
3. Determine the quantities, colors and sizes, as applicable, of desired items.
4. Contact us to place your order.
5. We'll quote you the lowest prices available.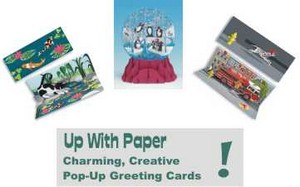 These delightful all-occasion cards come folded flat and pop up to a fun, three-dimensional scene when opened. Pop-up snow globes for holidays and special occasions are sure to enchant!
TO ORDER Contact Pat- 800-564-5514 or pat@great-promotions.com


Long known for its rubber jar openers, Baystate offers much more. Visit their online catalog to choose from a large variety of useful plastic products, from health care products, household items, and kitchen utensils to computer accessories. Check with us for quarterly Baystate specials.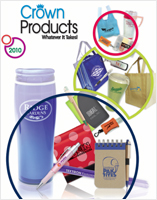 A top industry supplier.
Known for its product quality, excellent service, and budget-wise prices, Crown Products will do whatever it takes to get your order done right. In a hurry? Crown offers free 3-day production.